Joe Rosenberg, D.D.S.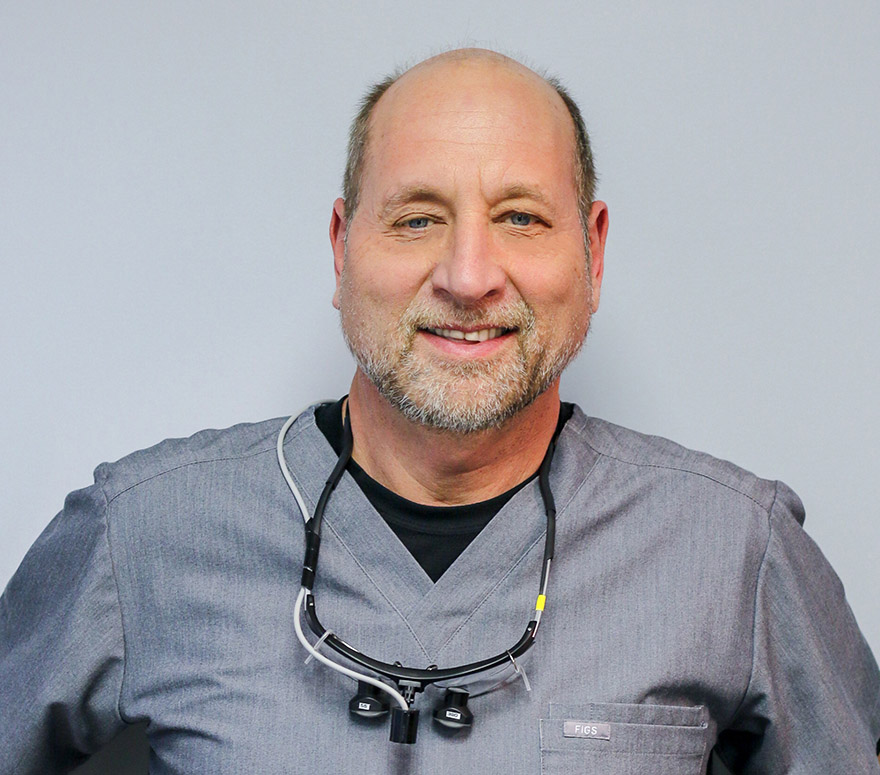 Dr. Joe Rosenberg graduated from UMKC School of Dentistry in May of 1984. Wanting to move closer to his family, he began practicing in St. John in July of 1984. He then established a second office in Larned, Kansas, in 1990. His third office, located in Great Bend, was opened in July of 2017 when the practice was purchased from another local dentist; at this time, our other two locations became satellite offices. Dr. Rosenberg is married and has three daughters and five grandchildren. His family resides in St. John, Kansas. He enjoys golfing in his spare time.
With more than 30 years of experience in the dental industry, Dr. Rosenberg is committed to staying ahead of the curve through medical advances and investments in the latest technology. To better serve our patients, he has received advanced training and certifications in implant dentistry and laser dentistry. With a gentle touch and a compassionate attitude, Dr. Rosenberg and our team maintain a calm atmosphere. Whether you are coming in for routine cleaning or for more complicated procedures, you and your family can feel at ease.
In addition to high-tech diagnostic equipment, we also stay current on the latest products available to our patients. These include recommending oral health products such as 3M™ ESPE Clinpro™ 5000, MI Plus Paste® and PreviDent® 5000. We also highly recommend the CloSYS II® system to all our patients for oral home care.
With three locations in Great Bend, Larned and St. John, Kansas, we are ready to help you schedule your next appointment! Our staff has a reputation for friendly smiles and quality dental work and our mantra is, "Get more out of life with a great smile!"